by
Marisa Cleveland
Published by
Entangled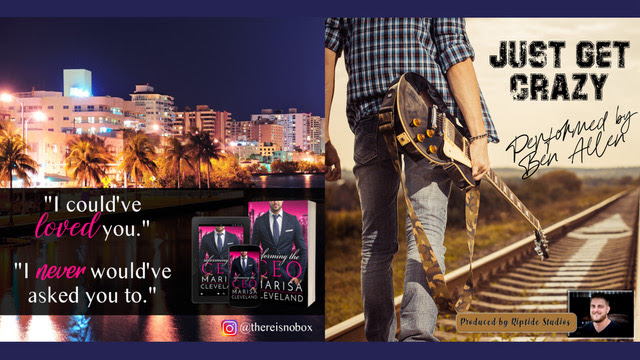 Today New York Times Bestselling author, Marisa Cleveland, Entangled Publishing, LLC (Indulgence), and Rockstar Book Tours are revealing the trailer for her Contemporary Romance REFORMING THE CEO, which releases on November 11, 2019! Check out the awesome cover and enter the giveaway!
On to the reveal!

Title: REFORMING THE CEO
Author: Marisa Cleveland
Pub. Date: November 11, 2019
Publisher: Entangled Publishing, LLC (Indulgence)
Formats: Paperback, eBook
Pages: 200
Find it: 
Goodreads, 
Amazon, 
Amazon UK, 
Amazon Canada, 
Amazon Australia,  
B&N, 
iBooks, 
Kobo, 
Entangled Publishing
What happens when your next door neighbor is the hottest, most notorious playboy in all of South Beach?
Reece Rowe is on hiatus from respectability. Before she returns to her stable, boring existence of charity events and dating predictable, stuffy suitors who are only interested in getting closer to the wealthy family who adopted her, she's going to get a taste of what she's been missing. She screws up her courage and heads to Vincent Ferguson's office to find out what all the women in South Beach already seem to know about him.
Once CEO Vin Ferguson's tech company goes public, he'll have proved he's no longer the poor, gritty kid from the wrong side of the tracks. But, citing his bad boy reputation, some financial backers waver, and his friends suggest dating a more respectable woman to improve his image. Ridiculous. Because delectable but snooty socialites, like his next door neighbor, are way out of his league.
And then, Reese walks through his office door and makes him an offer. To say his jaw hits the floor is an understatement.
And he can't believe what she just proposed…
Book Trailer and a note from Marisa:
Hello Everyone!!!!
I'm bouncing around at this reveal, because it's been such a long time coming.
But first… I finally wrote book two in my South Beach series. It's called Reforming the CEO, and it's releasing on 11/11. In the book, my main character–Vin–writes a song for the other main character–Reece, and…
Okay, ready for it?
Ben Allen and Dan Shreve performed and produced it, and I'm giving you the chance to listen to it for free before it goes on sale!
About Marisa:
New York Times and USA Today bestselling author Marisa Cleveland loves to laugh, hates to cry, and does both often while enjoying the journey one sunset at a time with her husband. Expressing herself through writing, music, and dance is her lifestyle, and as a former gymnast, cheerleader, and dancer, she understands the importance of balance and encourages everyone to stay flexible. Marisa loves to connect with other readers and writers through social media, and she can be found on Instagram (@thereisnobox) and Twitter (@marisacleveland).
Website
 | 
Twitter
 | 
Facebook
 |
Instagram
 | 
Goodreads
 | 
Amazon Author Page
 | 
BookBub
 | 
Pinterest
Giveaway Details:
1 winner will win a $15 Amazon GC, International.
Related Posts